A Case Study: Wedderburn New Zealand
Wedderburn New Zealand has continued to grow its printing business and invested in modern flexo presses that allow it to turn jobs around faster, with less waste, while still maintaining top quality. This has highlighted the need to keep up with the presses' abilities and provide a safe OH & S environment.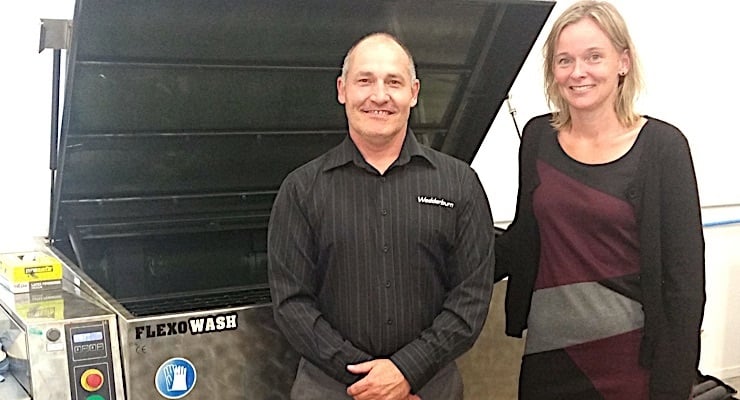 According to Wedderburn's Operations Manager, Gary Gibbon: "Old school ways of cleaning plates and press parts were only ever going to hold back the business. When experienced operators spending their time cleaning ink chambers, plates, and other press parts by hand, it's pointless having a press that can do a job change in 15 minutes."
Wedderburn looked at many options, but kept returning to the Flexo Wash solution offered by Jet Technologies, a family- owned company that has been involved with the printing industry for over 30 years, and prides itself on sourcing and recommending the best solution for customers to achieve the highest quality results. Working with Flexo Wash is a perfect fit for both companies to provide the complete solution.
Gary Gibbon explained: "You wouldn't buy a car without air-conditioning, and I doubt there are many houses without a dishwasher these days, so it's crazy to spend millions of dollars on printing equipment without investing in the technology to keep it operating as efficiently as possible. He concluded: "I have no hesitation in recommending Flexo Wash equipment to other companies, as it has paid for itself here through increased efficiency, OH & S, and consistency in print quality."
Customers' expectations in quality management is an inherent part of the Flexo Wash solution.