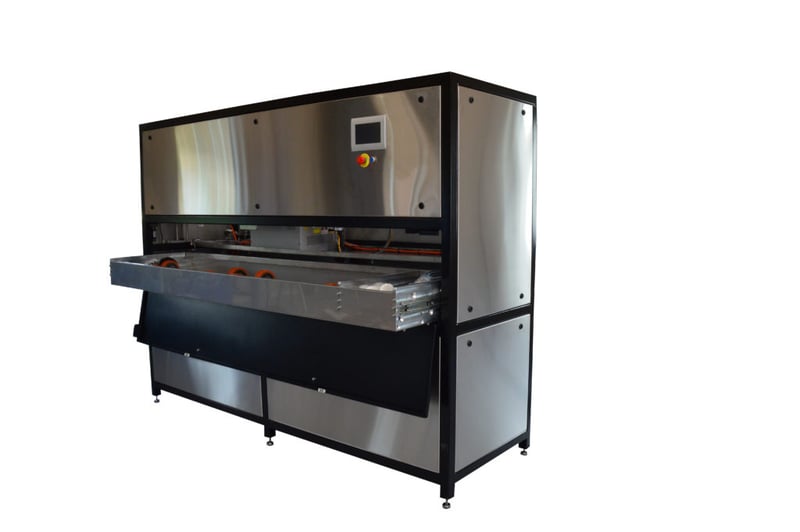 For 25 years, Flexo Wash has provided the highest quality cleaning technology in the industry, specifically with their Anilox Cleaning. While there are many different technologies in the market, Flexo Wash is the only provider of both liquid and laser anilox cleaners. We believe that Clean is Clean, and you determine how to get there. We would like to focus on the laser cleaner and what you need to consider when comparing it with other anilox cleaning technologies. Most systems on the market today, including the Flexo Wash Laser Cleaner, have cutting-edge laser technology and software systems.
How Does It Work?
This laser cleans through ablation. The high-frequency laser will clean the anilox with a precisely-defined pulse, which ensures an even distribution of energy. The laser evaporates the ink, then an extraction system removes the leftover particles, dust and fumes. The cleaning program automatically stops when all the extraction processes are finalized.
Here are the advantages of a Laser Anilox Cleaner:
Deep cleaning
Fully-automatic
Does not generate any waste
Does not require a water source
No need for adaptors or gear covers
Highly effective on difficult inks
Automatic sleeve identification (RFID) possible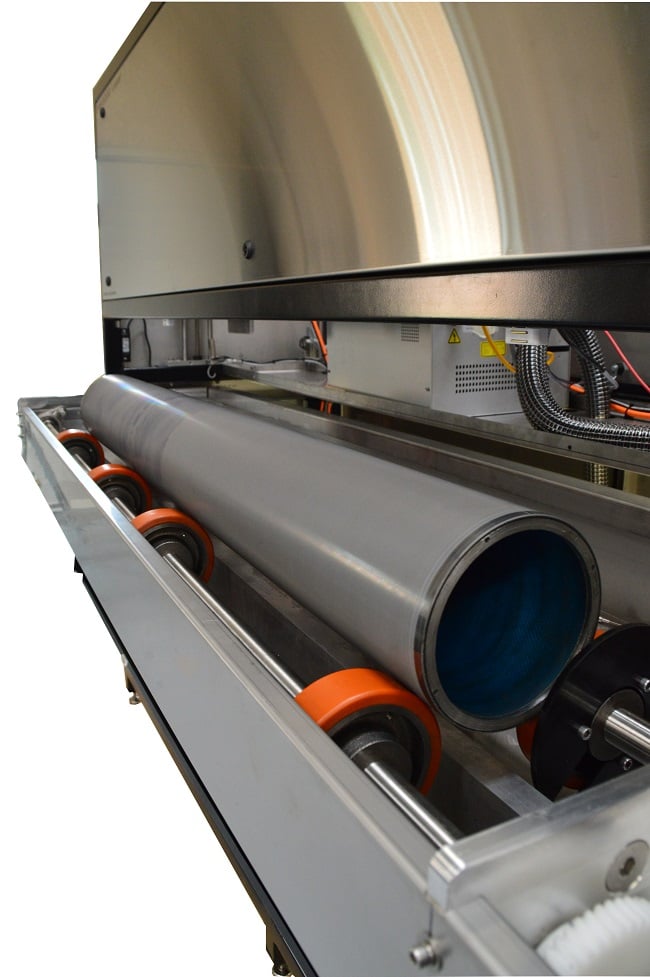 Companies that would most benefit from the laser cleaner:
Clean less than 20 rolls per day.
Have a large inventory for each type of anilox.
Leave their anilox in the press longer, with fewer changeovers.
The Laser Cleaner is very effective on all difficult inks, adhesives and coatings, so this cleaner would alleviate those concerns. Also, this cleaner has ultimate location flexibility, beneficial to companies with no easy access to utility connections and drainage. This is an ideal cleaner for companies with a corporate focus on waste-free cleaning and a desire to eliminate ongoing consumables cost. This cleaner does take more time to clean compared to typical liquid cleaners.
Special Features
The Flexo Wash Laser Anilox Cleaner has many special features which make it unique in the market.
This laser cleaner can clean multiple small aniloxes of variable sizes in ONE machine.
It has auto-focus, where the laser automatically adjusts to the size of the anilox, making the process fast, user-friendly and safe.
It is a Class 1 Laser System, which means it is safe under all conditions of normal use, and there is no need for safety goggles or other safety equipment.
There is an easy electrically-driven drawer on the front of the cleaner, for easy loading and a high degree of protection of the anilox.
It has an anilox database, where each anilox and its cleaning log is registered ensuring a well-documented cleaning log of every anilox. The anilox can be identified via RFID or Barcode reader.
It has an Event Log, where data regarding cleaning and alarms can be accessed via LAN connection.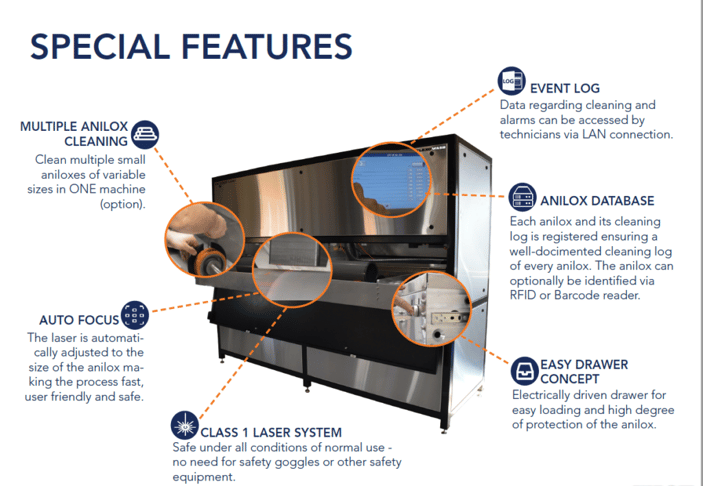 Contact Us
As with any capital purchase for your business, it is wise consider all the features and benefits of any cleaning system. Contact a member of our team today to discuss if laser technology is right for your company.
To learn more about Flexo Wash's laser cleaner, click here.