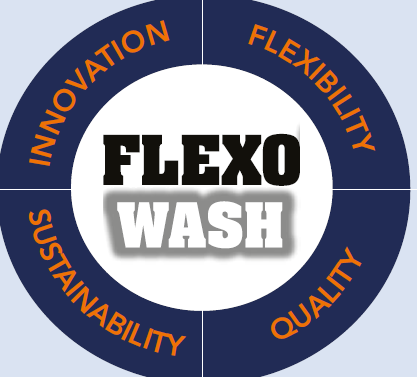 Flexo Wash has been incorporating sustainable solutions since before "Sustainable Solutions" was a focus word in this industry. Did you know that the first Flexo Wash unit was built from an old dishwasher in 1989? Our founder, Henning Kongstad, repurposed an old dishwasher in order to clean his printing equipment. Kongstad sought a safe and effective solution for cleaning his anilox while also keeping his employees out of harm's way and using less chemicals. Since that humble inception, Flexo Wash has always wanted to implement the best, most innovative and environmentally friendly way to clean.
Are you seeing more demands for "sustainability"? We recommend that the first step in starting this process is evaluating your current cleaning processes. Our innovative cleaning technology and cleaning solutions will help you print better, with increased quality, efficiency and in a safer, more sustainable working environment.
As we begin this new decade in 2020, we will direct our focus to increased sustainability, easier handling and improved technology.
Here's how:
Environmental Solutions for Each Machine
Sustainable Cleaning Solutions
New Generations of Cleaning Technology
Environmental Solutions for Each Machine
When it comes to anilox cleaning you may prefer Liquid, Laser or both. With Flexo Wash you choose the best and most environmentally friendly solution for your operation. In addition to new products and built-in upgrades, we have a line of environmental solutions which can be combined with the different Flexo Wash cleaning units to reduce the water and/or liquid consumption if that is what you choose.
Laser Cleaner
The Laser Anilox Cleaner is waste free and requires no water or drain. To see if a Liquid or Laser Anilox cleaner would work best for you, read this article.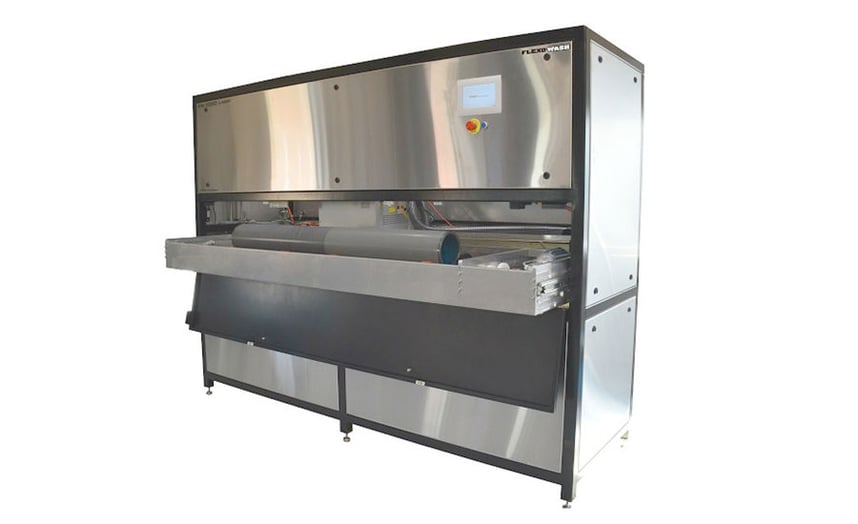 Used in conjunction with our Flexo Wash Liquid Anilox Cleaners, our Recirculation Unit reuses water, which reduces water consumption and eliminates all or most waste. This system reuses the rinse water in a closed loop system. This system is controlled by a number of sensors constantly measuring the pH and liquid levels. This process runs independently of the washing unit. The rinse water can be reused at least 100 times in the FW cleaning unit, reducing the amount of wastewater to a minimum.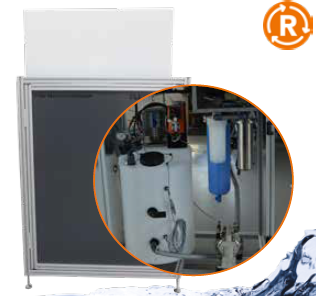 Cleaning press parts in a Flexo Wash Parts Washer for many is key to an efficient operation. Newly available for re-use of the UV or Solvent Ink Cleaning Solutions, our Filtration Unit and Sedimentation Tank will prolong the lifetime of the liquid. Both of these systems separate ink residues from the cleaning liquid, making it possible to reuse the liquid and prolong its lifetime.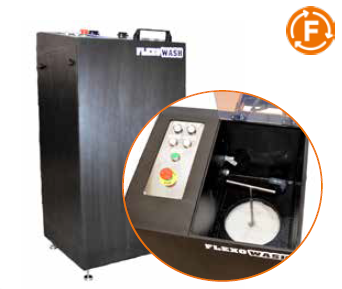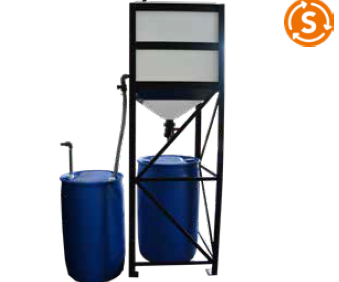 New Generation of Cleaning Technology
.NXT Generation of Anilox Cleaners
Flexo Wash presents a new generation of anilox cleaning machines. All units are produced with the .NXT features which all means easier handling, improved technology and focus on less liquid consumption and sustainable solutions.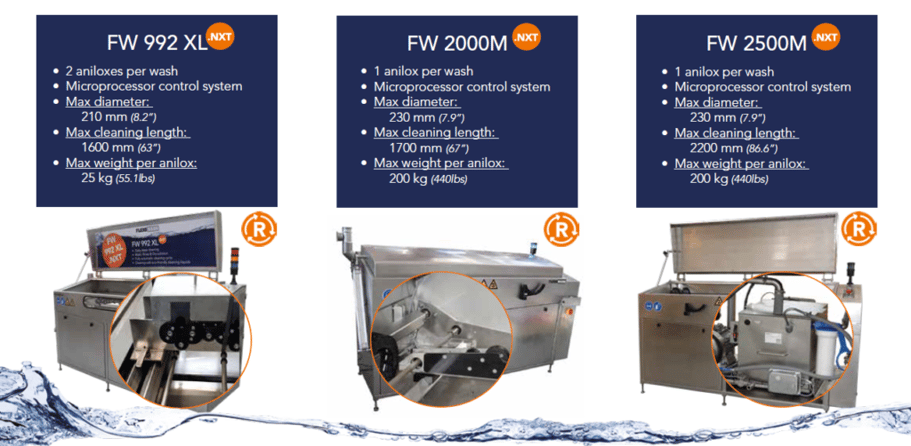 Sustainable Cleaning Solutions
Flexo Wash builds their cleaning systems to clean with our sustainable Cleaning Solutions. In all of our cleaning systems, they consume as little of the solution as possible, and our systems filter the liquid and recirculates it for reuse.

Flexo Wash offers a wide range of Cleaning Solutions for all ink types and environmental challenges. All of our cleaning solutions have high durability and result in a safer cleaning environment. They have a long tank life, which makes for easy handling, a trouble-free operation and long service intervals. This makes sustainable cleaning solutions an affordable alternative to solvents, thus providing a safer cleaning of press parts and a cleaner environment.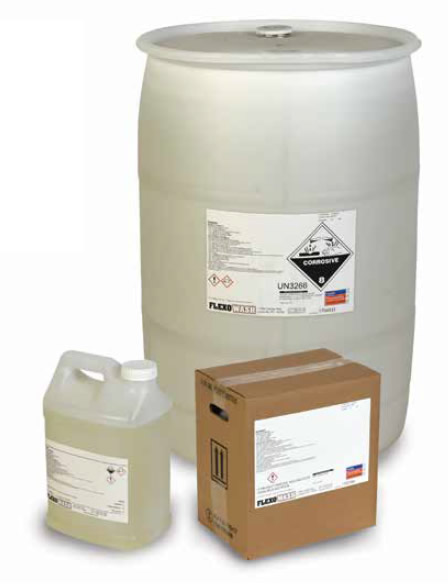 Most importantly, using our cleaning solutions ensures the best possible cleaning result; you do not have to sacrifice quality when using a sustainable solution. These Flexo Wash products to meet the modern demands of high print quality and productivity. If your aniloxes, printing plates and other press parts are clean, this always ensures the best print quality and output.
As you can see, Flexo Wash continues to provide leading cleaning technology with a focus on sustainability and easier handling. Contact us today to discuss how you can take the first step.