Is your current parts washing process unsafe for your print operators?
Are you spending too much on labor cleaning parts?
Is a lack of clean parts increasing the press downtime between jobs?
Are dirty parts affecting your print quality?
If you have answered "yes" to any of these questions, it's time to reevaluate your cleaning systems, namely your parts washing process. Automating your parts washing process will likely provide an immediate return on investment while improving your overall operation.
Flexo Wash Parts Washers are fully-automatic and are designed to wash ink chambers, ink trays, doctor blades, metering rolls and other removable press parts that are used with water-based ink, solvent-based ink or UV ink.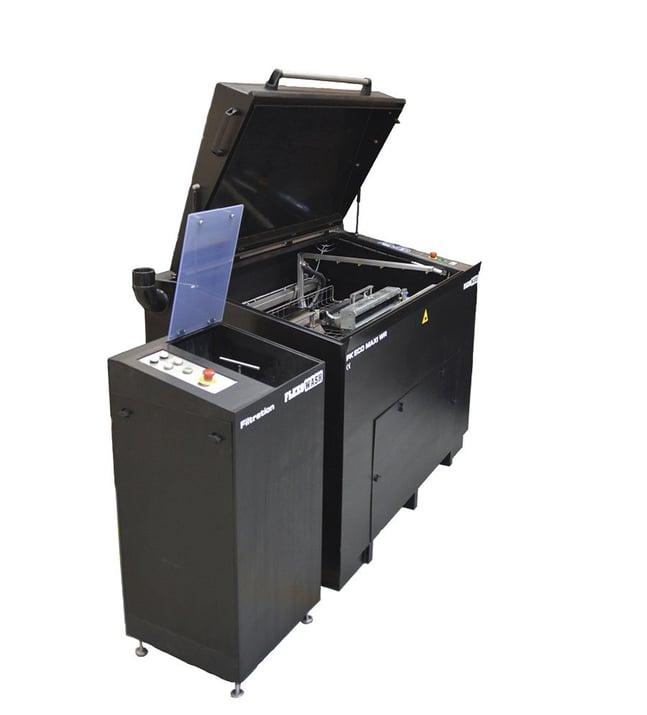 Benefits of a Flexo Wash Parts Washer:
Safe and easy washing
Short washing time
Made for all ink types
Recirculation of cleaning solution
Cleans all press parts
Minimal maintenance
Having a Parts Washer as part of your cleaning process allows press operators to focus on press makeover functions, resulting in reduced downtime, consistent print quality and a safe, healthy cleaning and working environment.
Each unit can be customized according to each customer's specific needs. The units are made with a moving nozzle arm. This ensures a dynamic liquid flow and higher pressure to improve the wash result. Flexo Wash parts washers can work with either solvents or environmentally friendly cleaning solutions.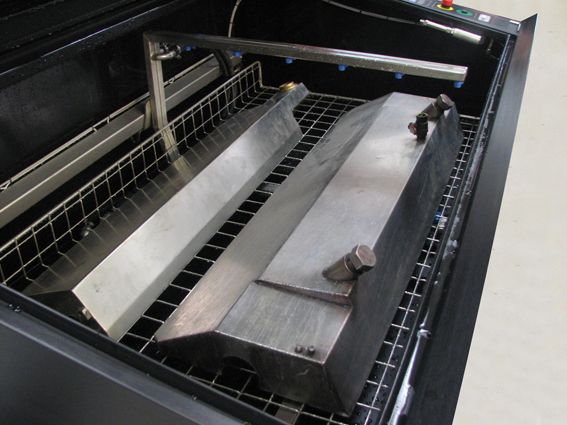 Customized Wash Area
In the standard machines, press parts are placed on a grid and cleaned by nozzles that spray above and below the racks. To improve operation, the parts washer can be arranged with customized racks for rolls, ink trays and with various high-performance nozzles.
Parts Washer Features and Options:
LOW COST & FULLY AUTOMATIC
The units in the PK ECO-series are fully automatic and clean all kinds of parts. The machines are controlled by a microprocessor, where it is easy to set the different programs such as wash time.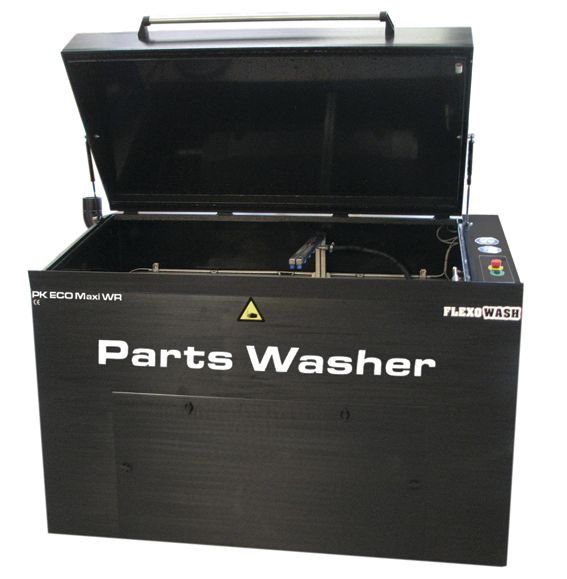 STAINLESS-STEEL UNITS
If your needs require a larger wash area than the PK ECO-series can provide, a PK TopLoad or PK TrolleyLoad is your top choice. The stainless-steel units also comes with a custom built wash area solution.
LARGER WASH ROOM AREA
In the PK TopLoads the handling of the parts is made more accessible with slide-in grid, which means that the back grid can be slid to the front of the machine for easier mounting of parts.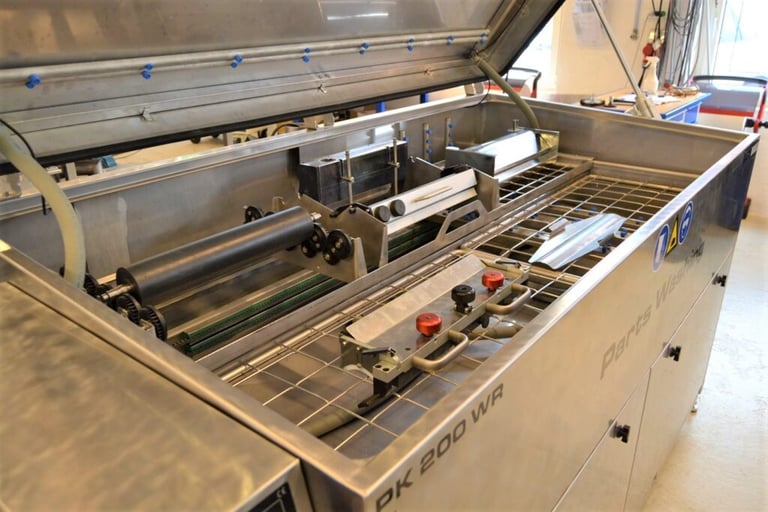 Please watch this video to see the Parts Washer in action:
Need more information? Please contact us so that we can find a perfect fit for you.