Do you need an upgrade to your cleaning system?
If the anilox roll is the heart of the flexo printing process and critical to maintaining a well-run operation, proper cleaning, care and maintenance of your anilox inventory is essential to your survival.
Our newest generation of Laser Anilox Cleaners is an upgrade to any pressroom cleaning system.
Laser cleaning is the most modern, effective and sustainable cleaning system for aniloxes. With a cleaning time of 30 to 50 minutes, your aniloxes will be deep cleaned, with minimal effort, no waste and reduced downtime.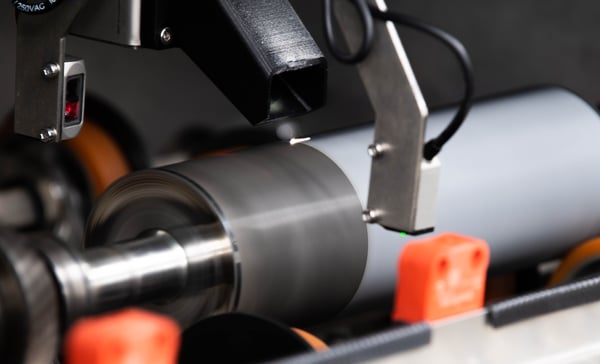 Qualifiers For Laser Anilox Cleaner
Large inventory for each type of anilox

Anilox in press longer with fewer changeovers

Concerns with difficult inks, adhesives or coatings

Location flexibility: no easy access to utility connections and drainage

Corporate focus on waste free cleaning

Desire to eliminate ongoing consumables cost
Protect Your Anilox Rolls
As anilox technologies have evolved to thinner cell walls, higher line screens and tougher inks, Flexo Wash cleaning technology has adapted to these modern advancements. Our safe and gentle cleaning method means that you can both deep clean the rolls and wash them on a daily basis. Flexo Wash's focus on the high protection of these delicate and expensive aniloxes is the driving force in developing the latest laser technology.
Here are the Special Features of our Laser Anilox Cleaners:
Multiple Anilox Cleaning
Event Log
Auto Focus
Anilox Database
Class 1 Laser System
Easy Drawer Concept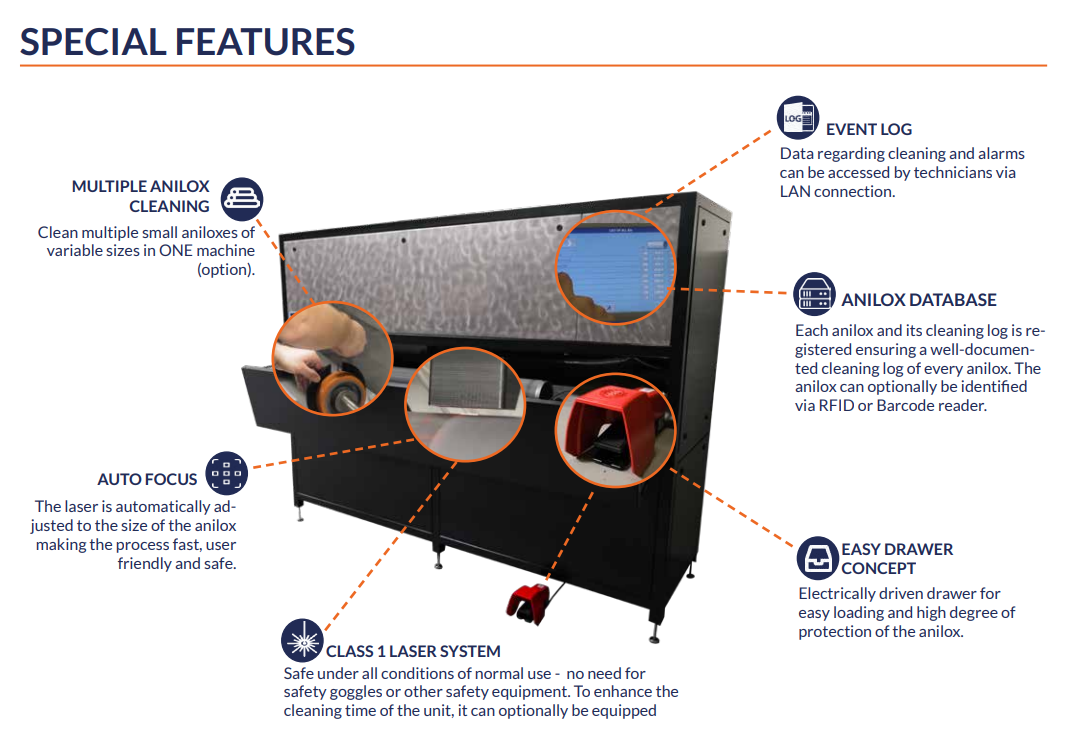 Flexo Wash Anilox Cleaners come in many different models which each can be modified by combining the standard unit with one or more of the various models.
Check out our Anilox Cleaning page here for more information.