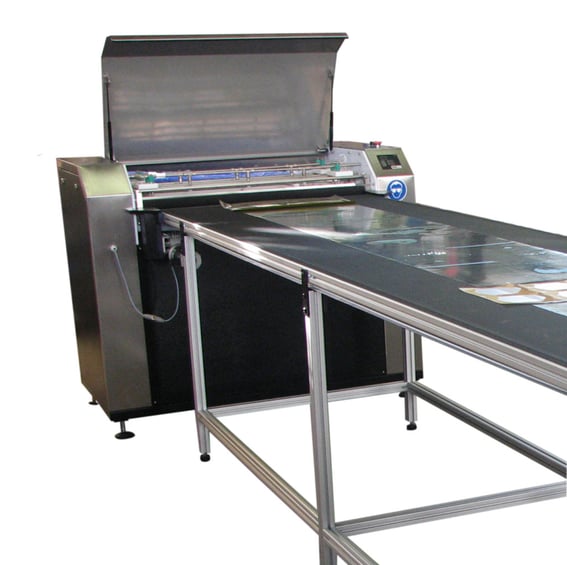 Flexo Wash is pleased to introduced the latest addition to its family of Plate Washers: The PW 62. This new Plate Washer cleans plates up to a maximum plate width of 24" (620 mm). This new mid-size Plate Washer answers a growing need for many printers who are moving from narrow web printing towards mid-web printing.
Flexo Wash Plate Washers are known for their superior quality and cleaning technology. A distinguishing feature of all Flexo Wash Plate Washers is its inlet conveyor belt, which streamlines the loading of plates into the cleaning system, thereby allowing the press operator to work on other, more "pressing" matters. It is truly a "hands-free" cleaning experience.
As with all Flexo Wash Plate Washers, there is an option to buy a handy Unloading Table as well. This Unloading Table gives the freshly-cleaned plate a home until it can be loaded back into the press.
Our family of Plate Washers cleans plates up to 71". Flexo Wash is the only company in the world that offers flexographic printers complete cleaning "flexobility". Let us help you choose the cleaning system that works best for you.