Welcome to my column where I will share best practices for Flexo Wash technology and common flexo challenges. I want to answer your real world questions, so be sure to send them to me at: service@flexowashus.com and we will feature them in an upcoming column. As your partner, I look forward to handling all your issues as soon as possible and offer lessons learned.
Question: How do I care for my plate washer?
Answer:
Good question, and this is especially timely during the holidays. During your Thanksgiving holiday, don't forget to keep the sponge roller moist by wrapping it in plastic or soaking it in water over the long weekend. Read on to learn other basic maintenance tips.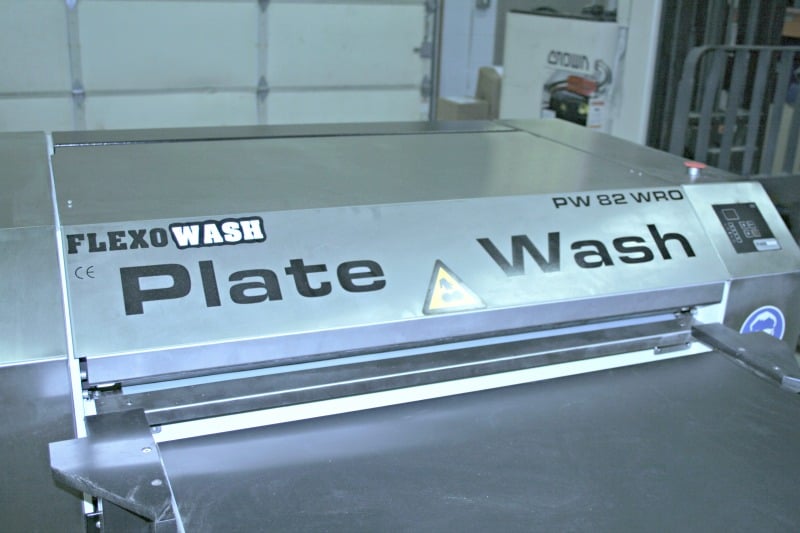 Cleaning plates is a filthy job, plain and simple. The Flexo Wash Plate Washer does an excellent job cleaning plates. But, remember that this machine needs to be cleaned and maintained as well to achieve optimal results.
Weekly Checklist for Plate Washer Maintenance:
Take out the filters in tank, clean or change if necessary
Check the sponge roll, rinse off in clean water if necessary
Check cleaning liquid, refill or change if necessary
Rinse water should be changed AT LEAST once a week – IMPORTANT – Follow our procedures for water pump start up. See manual section: Installation procedures – Tank for rinse water
Review How to Clean A Plate Washer video anytime (shown below) or on our FAQ's page. This process of dismantling rolls, brushes and support planes in the plate washer are critical to success. Remember to start by turning off the unit and opening the lid. You will remove the immediately visible roller first by removing the locking pin on the left and right side.
Now is also a good time to make sure all maintenance cycles are in place for the new year.
As always, if you need immediate assistance, call us at Toll Free: 888-493-5396 | F: 888-543-5396
Flexo Wash US
2010 Plantside Drive
Louisville, KY 40299
1-888-493-5396